Homes For Sale In Cibolo, TX
Cibolo, located in the counties of Guadalupe and Bexar counties is a place of immense natural beauty. It strikes the perfect balance between sophistication and simplicity.
Listed below, and updated daily from the SABOR MLS, are homes for sale in City of Cibolo, a community of San Antonio TX, located in Guadalupe and Bexar Counties.
More About Cibolo TX
It is also a very peaceful place, in spite of its young demographic. The community is well-knit and respected. The resident per-capita annual income statistics of Cibolo surpasses the U.S. national average which indicates that the city houses ambitious folks.
One of the best places to live in Texas, Cibolo should definitely feature among your top choices when it comes to real estate. You will get excellent deals because the city currently has a thriving market.
Whether you want a house for rent, for lease or for sale, you will find a lot of options here.
Where Is Cibolo, TX?
The city of Cibolo is located in the Texan counties of Guadalupe and Bexar. It belongs to the San Antonio–New Braunfels Metropolitan Statistical Area. The city did not become an independent township until 9th October 1965 when Cibolo voted in favor of the motion. The "City Fathers" of Cibolo were: Mayor M.O. Grooms, Alwin Lieck, Ted Dykes, Carl Biser, Fred Niemietz, and D.O. Trotti.
Cibolo is mainly a part of the western Guadalupe County which is located to the north of Cibolo Creek. To the south of West Schaefer Road lies a small part of the city which goes into the Bexar County by crossing a bend of the Cibolo Creek. On the east, the city of Cibolo is surrounded by Santa Clara and the Marion border. The southern border of Cibolo consists of New Berlin, St. Hedwig, and Zuehl. The city is bordered by Schertz to the north and the west.
Cibolo's neighbor, New Braunfels is just 14 miles to the northeast. On the other hand, downtown San Antonio is just 21 miles away from the city towards the southwest.
According to the 2010 census, Cibolo housed 15,349 people as compared to the 2000 census which had recorded the number of residents to be 3,035. The estimated population was found to be close to 26000 in 2015, which indicated the growing popularity of the city. The population almost became 28000 in 2016, and further rose above 29000 in 2017.
Can't Find A Home For Sale In Cibolo, TX?
If you can't find the home you're looking for, check out our San Antonio Community Directory.
Cibolo TX Community Directory
San Antonio Northeast Communities
Even More About Cibolo TX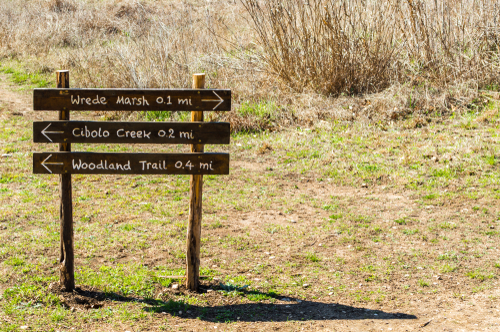 If you are looking for a house in Cibolo, then you can be sure that you will get a variety of real estate options. There are a large number of residences up for sale in the city because it is still growing. You will get sophisticated and modern apartments at suitable prices depending on the number of rooms you need. The average listing price in Cibolo varies. Last year, it was $261,240.The median listing price is usually close to $230,000.
If you do not want to invest in a property, then you can also rent it. The median rent per month in Cibolo is approximately $1,627. If you want to live in a 1-bedroom apartment, then the average rent per month will be around 1130 dollars. For 2-bedroom and 3-bedroom properties, the average rent will be $1400 and $1850. If you are looking for a house to rent that has 4 bedrooms, then you will have to pay an average rent of $2260 per month.
Overall, Cibolo is cheaper to live in as compared to the more posh areas of the United States. The cost of living in the city is 95 as compared to that of the USA which is 100.
Cibolo TX Frequently Asked Questions
1. What is the Zip code of Cibolo?
Knowing the zip code of your city is essential. Cibolo just has one code that you will need to remember which is 78108.
2. Where is the closest airport to Cibolo TX?
When you are living in Cibolo, you must be aware of the airports that are located nearby for easy traveling. The closest airport to Cibolo is the San Antonio International Airport. You can reach it in 30 minutes if you take the I-35 and I-410. There are three runways and the airport is located in class C airspace. It allows 12 airlines to travel acorss 53 destinations.
Another option is the Austin-Bergstrom International Airport which can be reached within an hour if you take the I-35. This Class C international airport is in Austin. It houses two runways and three helipads. Previously, this area was the Bergstrom Air Force Base. You can take planes across the United States or to Canada, Mexico, Europe and more international destinations.
3. How much is a House in Cibolo?
The median listed cost of a house in the city of Cibolo is $234,900.
4. What is the Sales Tax in Cibolo?
Sales tax is imposed by the government on goods and services. Cibolo follows the Texan sales tax regulations. The usual tax is 6.25% and it goes up to 8.25% with the maximum surtax.
Cibolo TX School Information
If you have children, then you should check the educational opportunities in the area that you are moving to. Luckily, Cibolo has some great schools which will help your children prosper academically. No matter what your child's age is, you will be able to find a school that is suitable for him or her. You will get a wide range of elementary, middle and high schools to choose from.
The Schertz-Cibolo-Universal City Independent School District (SCUCISD) is responsible for providing education to all students in Cibolo.
Cibolo Elementary Schools:
These schools will nurture your children all through preschool, kindergarten, and grades 1-4.
Cibolo Valley Elementary
Rose Garden Elementary
Maxine & Lutrell Watts Elementary
John A. Sippel Elementary
O.G. Wiederstein Elementary
Cibolo Middle Schools:
These schools are meant to cover grades 5 and 6.
Barbara Jordan Intermediate
Elaine S. Schlather Intermediate
Cibolo Junior high Schools:
Junior high schools help your children prepare for the last segment of their school life through the grades 7-8.
Ray D. Corbett Junior High
J. Frank Dobie Junior High
Cibolo High schools:
High schools will prepare your child for college through the grades 9-12.
Samuel Clemens High School
Allison Steele Enhanced Learning Center
Byron P. Steele II High School
Things To Do In Cibolo TX
As mentioned before, Cibolo is a city that is enveloped in nature. You will find beautiful parks and reserves where you can spend your time soaking in the spirit of greenery. You can also go for a quick round of golf to the course or play baseball, football or softball in one of the big fields. There is also an amusement park nearby.
Cibolo offers you a host of opportunities to relax and enjoy without being overwhelmed. You can visit one of the nature parks and unwind amidst nature. Cibolo also has wildlife areas where you will be able to picnic on holidays.
If you are feeling adventurous, then you can go out for a long drive to one of the amazing theme parks that surround the city. You can also pay a visit to horse tracks and race tracks where you will have a great time with friends.
For a more sporty day, you can go to the golf course or the sports field where you will be able to play to your heart's content.
CiboloFest
The CiboloFest is one of the most important events of the year because it tries to incorporate all elements of the city in one major celebration. Held in the City Hall parking lot during October, this event is a must-visit. The city also organises a delightful Christmas Parade and Easter Egg Hunt which can be enjoyed by children and adults alike.
Guns N' Hoses
The annual charity basketball game, "Guns n Hoses" is also a very popular event. The game is played between the Cibolo Police Department and Cibolo Fire Department.
Cibolo TX Parks
All the parks in the Cibolo are equally beautiful because of good maintenance.
Al Rich Park: Known for its Baseball/Softball Field, Pavilion, Picnic Tables etc.
Niemetz Park: Known for its Baseball/Softball Field, Football Field, Basketball Court, Grills, Pavilion, Picnic Tables, Walking Trails etc.
Schlather Park: Known for Frisbee Golf, Playground, Walking Trails, Grills etc.
Veteran's Park: Known for its Football Field, Pavilion, Playground, Grill etc.
If you love parks, then you will be happy to know that the city of Cibolo will introduce more parks very soon. A linear park system is on its way, and it will serve as a point of connection between the city and the bike/ hike trails.
Cibolo TX Employment Demographics
Cibolo, TX currently has over 11,000 working individuals. A large number of people specialize in mining-related activities and management. The biggest industries in Cibolo are that of the Public Administration, Retail trade and Healthcare & Social Assistance.
The median household income for families living in Cibolo, TX is $91,827 ± $3,861 as of 2016. Income inequality based on gender exists in Cibolo, but to a lesser extent as compared to the national figures.
Cibolo in Texas is a great option to look at if you are looking for a new home.
If you have questions about any of these City of Cibolo homes for sale, just click the "Request More Information" button when viewing the details of that property and click the "Schedule a Showing" button located on the detail page to set up a time to view any of the City of Cibolo real estate listings you are interested in. We can provide you with disclosures, past sales history, dates and prices of homes recently sold nearby, and more.
And, for your convenience, make sure to register for a free account to automatically receive email listing alerts whenever new City of Cibolo homes for sale hit the market that matches your specific search criteria and save your favorite City of Cibolo properties for easy access whenever you need.
Got Cibolo TX Real Estate Questions? Ask Away!